Call Now!
07770 115580!
---
24 hr Garage Door Locksmith service
---
Need a garage door locksmith in London?
Thinking of replacing your T handle on your garage door lock?
Need to remove broken key from your garage door lock?
Our Garage door locksmith is covering the whole London and surrounding areas 24/7 around the clock.
We change and replace most of London's standard garage door locks. Getting a garage door locksmith to secure your door is important as you may have valuable like: tools, equipment, motorbike or cars.
Our locksmiths are experienced in working with all types of garage doors. Up and over garage door, , retractable garage door, roller garage door, side hinged doors, sectional garage door and canopy garage door. We can change, repair or replace locks that are installed on any garage door. From steel, wooden, ABS, Aluminium, metal, PVC and timber.
Installing at least one lock on your garage door is paramount to keeping your home security. As garage doors usually have an internal door leading to your home, burglars who manage to gain entry to your garage can then brake in to your home out of sight of the main street.
There for we recommend a few security measures to keeping your garage doors safe and secure.
1. Installing one or two locks on your garage door.
2. Securing door with bolts, either side ways on to the ground. This will depends on the structure of the door.
3. Fitting a ground anchor to secure garage lock. Available for up and over garage doors and for roller shutter garage doors.
4. Installing a motion sensor alarm.
Call us to book a garage door locksmith today on 07770115580. We are available 24/7 via text, calls, mail, email and WhatApp.
[email protected]
---
top 3 garage door locksmith services
---
1. Garage door T bar Handle locks. Working with spindle to pull simple string with latch on the other end. This lock can be found around 65% of garages in and around The London. There are many different types of T handles working on very same basis.
2. Another very widely used garage lock is Euro lock Complete Garage Door Handle which Suits Cardale, Wessex and some Apex garage doors Complete handle and barrel unit set supplied with two keys.
3. The last type we specialise and very secure lock is security garage door bolts which suit metal or wood constructed garage doors up to 38mm thickness. Comes complete with fixings and escutcheons better known as cover plates.
We keep and install hasps and padlocks or bolts with padlock for extra security. On some wooden doors we can find mortice locks, Chubb locks and even night latch sets. We take the security matter seriously so we always recommend to our customers to upgrade their locks if possible.
[email protected]
24 Hours Emergency Services

20-30 Minutes or Less Callout Locksmith

Fast, Reliable and Friendly
T handles with keys to lock and unlock your garage.
---
Working with spindle to pull simple string with latch on the other end. This lock can be found around 65% of garages in and around The London. There are many different types of T handles working on very same basis.
07770115580
Call Now!
07770 115580!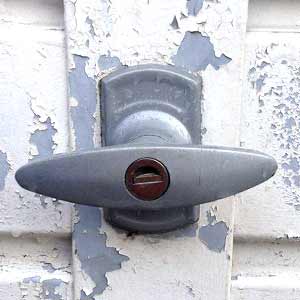 Our most common garage door lock and parts.
---
Here is a short list of the most common requests we get for lock changes and repairs on garage doors in London.
T handles with either square or diamond spindle.
Euro Locking garage door locking set installation.
Garage door bolts either on hinge side or bottom.
Mortice locks installation, change and repair.
Yale lock types.
Deadlocks and mortice locks.
Chubb Locks.
Padlocks, hasps and security bolts.
prices
---
We are still working on our prices for garage door locks, but some price information can be found in our Locksmith Prices Page or you can call our Garage door locksmith directly 24hour a day on 07770 115580

Choosing a Garage door locksmith
---
Choosing a reliable locksmith for Garage door around London can save you time, headache and especially money.
When choosing a good locksmith make sure to look for:
-Positive online reviews on a few sites like trust pilot and google.
-Locksmith company to respond to your calls and messages. This will be useful to claim your parts warranty and for future help.
-Make sure to keep your locksmith detail and to have a valid receipt or invoice.
Call us to get a fast friendly and affordable service on 07770 11 55 80.

Call Now! 07770115580