Locked out again...
---
Locked out of your flat, house or home in London?
Lost your house keys, locked outside home and need a locksmith ASAP to get you in?
Perhaps you have lost your keys or forgot them somewhere, and no one around have a spare key that can help you get in safely.
We offer 24 hr emergency locked out service to any London postcode. We don't charge any call-out fees and offer 30 minutes fast response.
As funny as it is to admit, any one can get locked outside of their home. Weather it is because you forgot or lost your keys, or because you took the bin out and front door slammed. There can be so many unfortunate mistakes that can leaving you locked outside of your door.
With busy London lifestyle our thoughts can easily be distracted. Many of our customers admit it was a split second when they reached for their handbag and their door shut closed. People sometime misplace their keys and forget to take it with them to work only to find out at the end of a work day that they are locked outside of their flat whilst the keys are in the house.
Our locksmith can gain entry to any house, flat, commercial building, shop, office or communal building. We will always try and pick or unlock your door in an un-disruptive manner. This will help to keep cost low and save time. However sometimes drilling is necessary if you have a high security lock installed.
Call us to get a cheap locksmith quote when you are locked out of home in London.
---
07770 115580
---
[email protected]

07770 115580
locked out

Lost keys, broken keys, broken lock, jammed keys in lock, jammed lock, broken handle.

emergency service

Fast response, experienced locksmith with specialised tools and a range of locks.

any time, anywhere

Arrive within 30 minutes anywhere in London within the M25.
---
London
Being Locked outside of your home in London is never fun.
We offer:
Fast response
Affordable prices
Security expertise
Open
Emergency locksmith service.
Residential locksmith service.
Commercial Locksmith service.
Bike Locksmith service.
---
30 minutes rapid response
all around london
---
Exactly in moments like this you can call 247 London Locksmith, if you are after a few drinks at a Camden Town Pub, in a flat in St John's Wood, or a house in Watford, one of our trusted technicians will be with you shortly. We can provide a fast response as we have Locksmiths scattered around London to whoever get locked out.
Top 3 methods to gaining entry when you are locked out.
---
Our Locksmiths arrives with specialised tools to get you inside quickly and safely.
---
Telescopic Inspection to check what are the possibilities.
Lock picking is a non disruptive way to unlock most locks.
Lock drilling is sometimes necessary when a high security is installed.
07770 115580
---
---
---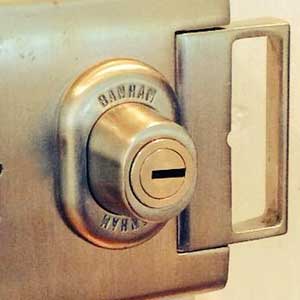 DIGITAL LOCK/ LOCK INSTALLATIONS/ MULTI LOCK/ BANHAM
stocked up
---
When calling us to report that you have been Locked Out your flat, house or business, our locksmith will arrive to your location, they will attempt to get you inside your home or business as fast as possible with no damage to the door or lock. However, sometime they have no other option then to drill. You will then have an option to change to a new lock, and choose from a range or brands and security grades.
Lock prices start from as cheap as £20 fo cabinet locks and postbox locks.
Standard Yale Rim locks from £30
3 levers mortice lock from £35
5 levers British standard locks from £75.00
Our Locksmith will advise you on the best option for you.
---
Most common reasons for getting locked out of home.
---
key
---
Lost Key
Broken Key
Forgot Key
Jammed key
Bended Key
Twisted key
Stolen Key
lock
---
Loose Lock
Broken Lock
Jammed Lock
Blocked Lock
Faulty Lock
Glued Lock
door
---
Misaligned Door
Sabotaged Door
Burgled Door
Accidently Shut Door
Keys left inside Door