Need Emergency Locksmith?
07770 115580
---
Goodge Street Locksmith W1T
---
Looking for a professional and trusted locksmith in Goodge Street W1T?
We provide 24/7 locksmith services of locksmith Goodge Street W1T and central London.
Our emergency locksmith services includes:
-Helping costumers who are locked out and locked in
-safes opening
-emergency car unlocking
-bike locksmith
-mobile key cutting and
-Auto locksmith.
We also provide non-emergency pre-booking services such as:
-lock change
-lock installation
-CCTV installation and more.
---
---
24/7 locksmith
Fast, Friendly and Affordable 24 hrs Emergency, Commercial, Safes, Auto and Bike Locksmith Service. No Call-Out Fees. FREE Cheap Locksmith Quotes. 30 Min Fast Response.
[email protected]
---
07770 115580
24 Hour Emergency locksmith

Quick response around the clock for all your emergency locksmith needs

30 MINUTES OR LESS CALLOUT LOCKSMITH

We aim to get a locksmith to know on your front door within 30 minutes or less

FAST, RELIABLE AND FRIENDLY

Our locksmiths are skilled professionals always ready to help you with any lock related problem
goodge street
Goodge Street is located in central London and is part of London Borough of Camden.
Goodge Street's post codes coverage are: W1T, W1W, WC1E and WC1B.
services
247 London Locksmith provides the following Locksmith Goodge Street W1T in Central London:
Highlights
Emergency Locksmith
Commercial Locksmith
Residential Locksmith
Locks Fitting
Safes Opening
Emergency Car Locksmith
Mobile Key Cutting
Auto Locksmith
Bike Lock Removal
Security Grills
CCTV Installation
Alarms & Intercoms
Bike Locksmith
Digital Locks Instalation
---
commercial locksmith
Our commercial locksmith Goodge Street W1T offers local businesses competitive rates and express service. We know how important it is for your business to be up and running early in the morning or late at night.
We serve local shops, offices, estate agents, restaurants, bars and pubs. Our W1T Goodge Street's commercial locksmith service includes:
Highlights
Lock change
Lock installation
Safe opening
stocked
---
When booking a Goodge Street's Locksmith rest assure we've got it all covered up!
Our locksmith Goodge Street W1T arrives to your office or doorstep with specialised tools to tackle any job. They will also have a large selection of locks of different brands, sizes and security levels for you to choose from. Your locksmith will advise you on the most suitable options for you according to your budget and security needs.
---

We offer 12 month warranty on all parts and labour.
High security british standard locks
---
Should you require to install, change or upgrade your existing lock to a new one remember to call your insurer. Most insurance companies requires that a 5 levers British Standard lock to be fitted on all front doors. This lock usually a mortice lock that is install on the bottom part on the door and has an old traditional key. British standard 5 lever mortice lock (BS 3621) is insurance approved, prices start from £75 depending on brand and size.
bike locksmith goodge street w1t
---
Bike locksmith Goodge Street W1T offers quickest and cheapest bike locksmith service to Goodge Street, Warren Street and central London.
If you got your bicycle locked outside Goodge Street Underground station, and need your bike lock removed or cut ASAP give us a call.
---
07770 115580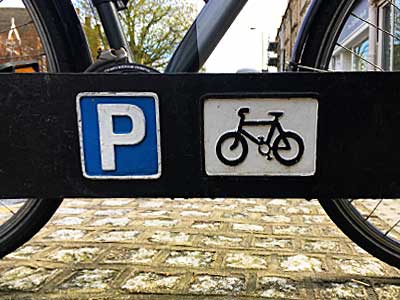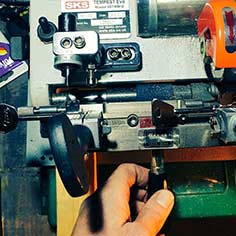 ---
---
---
MOBILE KEY CUTTING MACHINE, DIGITAL LOCK INSTALLED ON OFFICE DOOR, 5 LEVERS MORTICE KEYS, MUL-T-LOCK HIGH SECURITY CILINDER
LOCAL HIGHLIGHTS
---
We gathered here a few of Goodge Street and W1T local highlights: the best places to see, eat, drink and travel.
visit
---
Goodge Street Station
RADA Studios
Coningsby Gallery
BT Tower
University of Westminster, Cavendish
Grant Museum of Zoology
University of London
Birkbeck
Russell Square
Senate House Library
The British Museum
UCL Institute of Education
Odeon Cinema London Tottenham Court
Bedford Square Garden
eat
---
Hakkasan Hanway Place
Bubbledogs
Archipelago
Gaucho
Pescatori
ROKA Charlotte Street
Salt Yard
Crazy Bear Fitzrovia
The Carpenters Arms
Dabbous
Barnyard
Yumchaa
pod
Marlborough Arms
Draft House Charlotte
The Jack Horner
One Tun
Rising Sun
ICCO
drive
---
Tottenham Court Road
Goodge Street
Charlotte Street
Tottenham Street
Gower Street
Mortimer Street
Cleveland Street
Whitfield Street
Howland Street
Maple Street
Warren Street
Riding House Street
Hanson Street
Clipstone Street
Torrington Place
Chenies Street
Store Street
Ridgmount Street
Bedford Square
Bedford Avenue
Percy Street