24/7 SYM motorcycle locksmith in London
---
Lost your SYM motorcycle keys?
Need new SYM scooter keys?
Looking for a 24/7 SYM bike locksmith?
Our experienced SYM motorcycle locksmith can decode, duplicate and cut new SYM motorcycle keys. We can also replace your SYM ignition lock should you require. 
We at 247 London Locksmith offer all the above and more. You can call us anytime to get a competitive quote for your SYM bike locksmiths anytime and in any London location. Our expert bike locksmith travel to any location within the M25 and can offer a variety of solutions to repair or replace your SYM keys or locks issues. Fixing your SYM scooter or motorcycle problem so you can be on your way. From changing the lock, duplicating keys, extracting broken keys, decoding your key from the barrel and mobile key cutting and making keys with immobiliser chip. Offering super speedy SYM bike locksmith solution to London motorist. 
Call us anytime for a quick no obligation free quote for your SYM motorcycle locksmith service on 07770115580.
You can also text us, or send us a WhatsApp message with photos or location.
24 Hours Emergency Services

20-30 Minutes or Less Callout Locksmith

Fast, Reliable and Friendly
SYM motorcycle locksmith services
---
---
07770115580
We offer the following SYM motorcycle locksmith services:
Replace steering lock, patrol cap lock and ignition lock from any SYM bike, motorbike, motorcycle or scooter.
Sell replacement keys, locks, chain locks and bike alarms for your SYM motorcycle.
Pick broken lock from your SYM scooter and motorcycle.
Cut off bike chains from SYM bikes in London.
Remove disc locks from SYM wheels.
Install brand new lock to replace an old or faulty lock on your SYM bike.
SYM motorcycle models we can cut keys for:

---
       SCOOTERS
Attila
Bonus 110
Cello
Citycom 125
Citycom 300i
DD 50 (SYM Jolie)
Duke
Euro MX
Fiddle
Fiddle II
Fiddle III
GR125
GT125
GT125 EVO
GTS 200
GTS 
GTS EVO 125
GTS 1
HD 200
Jet
Jet 4
Jet Euro X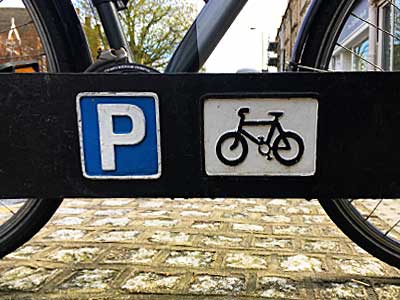 SCOOTERS
JetPower
JetPower EVO
Jet S
Jet Sport X
Joymax 300i
Joyride 
Lance Cabo 50/100/150 cc
Lance Cali 50/125/150/200 cc
Lance Havana Classic 50/125/150/200 cc
Lance PCH 50/125/150 cc
Mask
MaxSym 400i/600i
Megalo
Mio
Orbit/Classic
Simpely
Radar-X
Red Devil
RS
RV250
Super Duke
Shark
VS/Excel II
Fighter 
New Fighter 
Xpro series
SYM Joyride 125 Evo
Symphony
Symphony 125S
Symphony SR
Symmetry
Z1
         MOTORCYCLES
Atkinson
Bonus
Husky 125
Magic 110RR
RV1
RV 1-2
Sport Rider
StarX 125i
Symba
T1 150
T2 250
T3 280
Wolf 125/150
Wolf Classic 125/150
Wolf SB 250NI
XS125-K
24 Hrs Emergency
services