24 hour broken key extraction locksmith in London.
---
Need a broken key extraction locksmith in London ASAP?
Got your lock jammed or broken in a key hole?
Can't get out key from lock?
We offer 24 hour key extraction service to any London postcode.
Our locksmith have a specialised tools and technics to get your lock unjammed.
We will always try to pick or unlock your lock without any drilling or damage.
The most common reasons we get broken key extraction locksmith calls outs in London are:
1. Broken key inside lock.
2. Key jammed in lock.
3. Key snapped inside lock.
4. Broken key in bike lock.
5. Someone inserted a foreign object in front door lock.
We also stock a large selection of replacement locks should you wish to upgrade or change your lock.
Our experienced locksmith have a vast knowledge in key extraction from any type of lock: home, bike, car, office, shop door or padlock.
We will advise you on the best possible solution to extract your key or any foreign object that was deliberately been put in your lock.
Call us anytime on 07770 115580, WhatsApp us, text us or fill up a short contact form for a quick no obligation cheap locksmith quote.
[email protected]
---
24 hours emergency services.

20-30 minutes call-out locksmith service.

Fast, friendly and reliable locksmith in London.
Key extraction tools:
Our locksmith have both precision tools and power tools to extract broken key from locks.
They might use picking tools which requires patient and experience. It always seems so easy to brake in to a safe or extract a broken key in the movies or television. The truth is that our broken key extraction locksmith just have the 'touch'. They know their locks in and out so in most cases can use picking tools or picking gun.
Sometime it will be necessary for out broken key extraction locksmith to use a drill or other power tools. We really do try to avoid it as it may cause damage to the lock. However it is sometimes necessary, especially if it is a high security lock, or if the broken key is stuck in the lock.
07770115580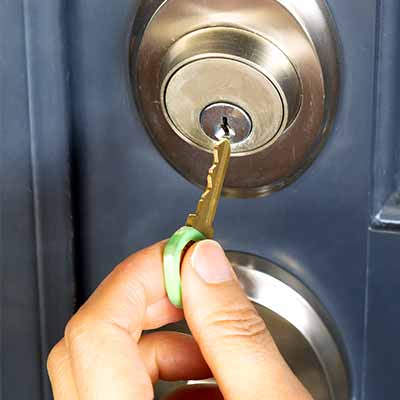 When you get your key snapped in the lock there are only a few ways to get the key out.
Before calling a locksmith you can try carefully to take the key out with tweezers or scissors.
If you can take it out then call a broken key extraction locksmith as he has specialised tools to take the key out.
It is not recommended to try and drill the lock out as it may brake the cylinder and you will have to change to a brand new lock.
07770115580
prices
---
Give us a call now on 07770 115580 for broken key extraction locksmith service.
We also extract any other foreign objects like metal wires, wooden sticks, tooth picks and superglue.
Our locksmiths are experts in advising you on how to extract broken keys while keeping your original lock safe.
However sometimes if it is not possible to remove a broken object or key, or if a glue has damaged the internal lock it may be necessary to change to a new lock.
which lock to fit on your garden door or any other internal door in your home.
We stock a large verity of garden locks, mechanisms, bolts and cylinders. We stock British Standard and high security locks like Garisson, Mul-T-lock, Banham, Ingersoll and Chubb.
Call now for a FREE no obligation quote for your garden door in London.
Lock prices start from as cheap as £23.
Standard Yale Rim locks from £30
3 levers mortice lock from £35
5 levers British standard locks from £75
ALL OUR PRICES INCLUDES VAT and a 12 month parts warranty.
Homeowners: Please check with your home and content insurer for their requirements. Most insurers requires a British Standard lock BS3621 to be fitted on all external doors including garden door.

Choosing a locksmith
---
1. Make sure to choose a locksmith that have good reputation with plenty of positive online reviews.
2. Always keep your locksmith name and details and ask for an invoice or recite of payment. You can use the recite to claim for your parts warranty, and have your locksmith contact incase you are not happy with the quality of work and need repair or advice.
3. Choose a locksmith who is responsive to your calls and messages. The last thing you want is to wait outside in the rain for 2 hours or chase after your locksmith for quotes or warranty coverage.
Call Now! 07770115580