CALL NOW!
07770115580
---
Locksmith in south kensington SW7
---
Locked out in South Kensington SW7 and need a locksmith ASAP?
Looking for a locksmith in south Kensington SW7 in south west London?
Need a bike locksmith to remove any bike lock or change ignition lock?
247 London Locksmith provides Locksmiths services to South Kensington and Knightsbridge in SW7, and the surrounding areas. If you have lost your keys, got a broken lock, Locked Outside of your flat or looking for a 'Locksmith near me' or a Locksmith in south kensington SW7 so call us now.
We offer residential locksmiths services of you are thinking to upgrade to a High Secretary and British Standard lock as required by insurance companies. Our Emergency Locksmith team can come 24 hr to deliver quick security solutions such as Burglary Repairs, and help you out if you have been Locked In or Locked Out.
We offer Commercial Locksmith services to local shops, businesses, offices, estate agents and landlords.
Call us any time to get a competitive, no obligation quote.
We are available on the following social media pages: Twitter, Facebook, Instagram, LinkedIn and Google my business. You can also reach us on WhatsApp on 07770115580 and send us pictures of your lock and your location.
07770 115580
---
[email protected]
24 hour service

We are available 24/7 in any London Postcode.

Expirianced Locksmith

Are Locksmiths are trained and expirianced and can tackle any lock or issue.

Fast, Friendly and Afordable

We believe in honest customer service, and wont cause any unnecessary damage to your door or lock.
SW7
South Kensington and western part of Knightsbridge in The Royal Borough Of Kensington and Chelsea in London.
Services:
Emergency Locksmith
Commercial Locksmith
Residential Locksmith
Bike Locksmith
---
---
24/7
We are open and readdy to arrive at yourdoor step 24 Hours a day, 365 days a year. All our locksmiths are:
Qualified
Resistered
Insured
Bike Locksmiths takes care of all your bike, motorbike, scooter and bicycle security issues.
If you commute to central London and lost your keys, or if your keys are jammed in the lock we have a Bike locksmith squad ready to come over quickly to help you out with any bike lock such as: Padlock, U Lock, D Lock or Chain lock. Call us now for bike Locksmith in south kensington SW7. We also change and replace ignition key lock to scooters, mopeds and motorbike if you lost your bike lock.
Fully Stocked
---
Our locksmiths arrive to site fully stocked with a range of lock types, sizes, brands, colour and security levels. From cheap rim Locks starting at £20 to the highest security available on the market. we stock Yale, Banham, Multi lock, Chubb, Ingersoll and many more. Our expirianced Locksmiths will match the perfect lock for your door.
---
---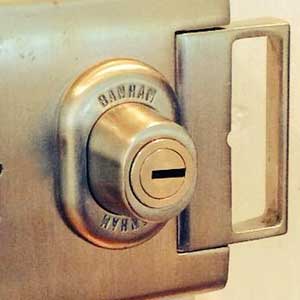 ---
---
LOCK PICKING; BANHAM HIGH SECURITY LOCK; LOCK INSTELLATION; DIGITAL LOCK.
Fast, Friendly and afordable
Visit
---
Natural History Meuseum
Suence Museum
Royal Albert Hall
V&A Museum
Impirial Collage
Forigen Embassies
The Albert Memorial
parks
---
Kensington Gardens
Hyde Park
Cornwall Gardens
Lexham Gardens
Stanhope Gardens
Wildlife Garden
Ennismore Gardens
Drive
---
Cromwell Road
Queen's Gate
Old Brompton Road
Exhibition Road
Kensington Road
Harrington Gardens
Onslow Gardens
Gloucester Road