24/7 Kryptonite lock removal locksmith London services
---
Looking for a Kryptonite lock removal service in London?
Need to get your Kryptonite lock cut off from your bike?
We cut and remove any bike lock, kryptonite bike lock, or U lock from bicycles and electronic bike around London. Call us with your location and preferred time slot and we can send a locksmith within 30 minutes to remove your Kryptonite bike lock. Our locksmiths are equipped with specialised power tools to cut off any bike lock, chain lock, padlock, disc lock, U lock, D lock and Kryptonite lock. 
We get many calls from our clients asking for help to remove or cut off their Kryptonite locks. It is usually because they forgot, misplaced or lost their bike key or that their keys got stolen. Sometimes we have calls or emails asking for us to send a locksmith to remove their Kryptonite U lock from a busy train station or bicycle rail. Other times it is because their bikes lock had been tampered with or that the key is broken or jammed in the lock. Whatever reason you might have, we can help you remove your Kryptonite bike lock. 
Call us anytime for a quick no obligation free quote for your Kryptonite lock removal service in London on 07770115580.
You can also text us, or send us a WhatsApp message with photos or location.
---
24 Hours Emergency Services

20-30 Minutes or Less Callout Locksmith

Fast, Reliable and Friendly
top 5 reasons for Kryptonite lock removal
---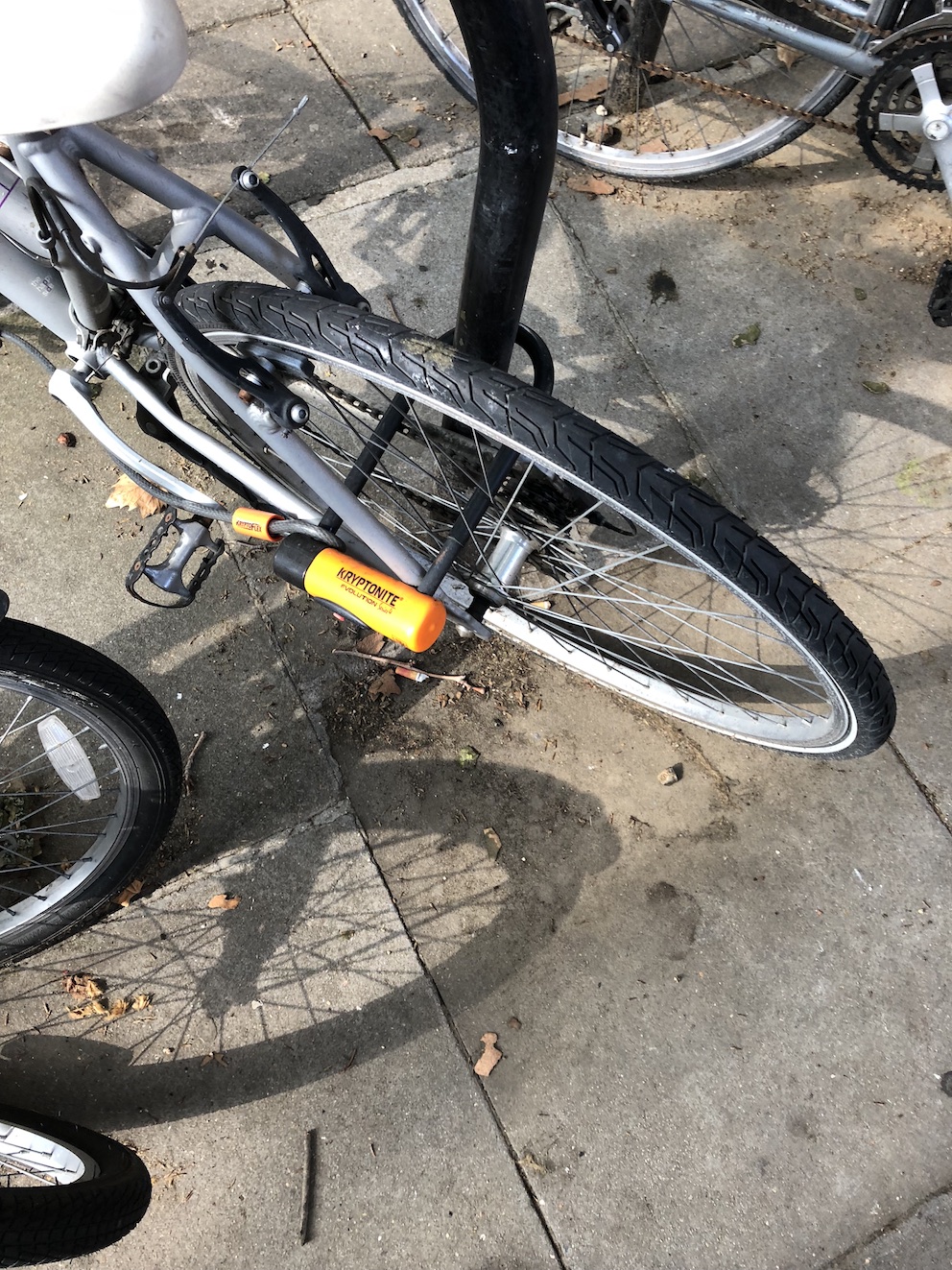 07770115580
Lost keys for your Kryptonite bike lock.  
Someone tried to steal your bicycles and tampered with the lock. 
Bike keys were stolen and need to get a Kryptonite lock removal service.
Keys got jammed or broken in your Kryptonite lock. 
Key is turning and can open the lock. Usually happen when the lock mechanism is old or faulty. 
[email protected]
Cut off Kryptonite lock from bikes.
Remove Kryptonite lock from bicycles wheels.
Sell replacement Kryptonite lock for your bicycle.
24 Hrs Emergency
services