CALL NOW
07770115580
---
Chelsea Locksmiths
---
Looking for a Locksmith In Chelsea SW3 London?
Need a commercial locksmith for your office door or restaurant in Chelsea?
Locked inside any internal room such as bathroom, toilet or bedroom in SW3?
Our team of expert locksmiths takes care of all your security needs in Chelsea and south west London.
We offer Emergency locksmith services if you are Locked In or Locked Out. Our Bike Locksmith cater for bicycles, motorbike and scooter owners who lost their keys and need their U-Locks, D-Lock or Chain Lock cut or removed. We also offer ignition key replacement if you lost the key to your scooter moped or motorbike.
We carry replacement locks and padlock starting from as cheep as £20. Check out our locksmith prices for more detailed quotes for lock prices. Whatever your budget is we got it covered.
Call us any time to get a competitive, no obligation quote. We are available on the following social media pages: Twitter, Facebook, Instagram, LinkedIn and Google my business. You can also reach us on WhatsApp on 07770115580 and send us pictures of your lock and your location.
---
07770 11 55 80
---
[email protected]
---
SW3
Chelsea, Knightsbridge, Sloane Square and Brompton are in the SW3 postcode area in South West London.
Areas:
Chelsea
Knightsbridge
Sloane Square
Brompton
24/7
We are available 24 hour around the clock. All our locksmith are:
Trained
Experianced
Insured
Qualified
---
---
07770 11 55 80
---
Services
Emergency Locksmith
Residential Locksmith
Commercial locksmith
Bike Locksmith
Fully Stocked
---
When booking a job with us, we will send technician fully stocked. So if you need a locksmith in Chelsea SW33 London just give us a call and a friendly locksmith will arrive with specialised tools and a range of replacement locks, cylinders, padlocks and mechanisms. Prices start from as cheat as £20. We also stock High security and British Standard locks, as recommended by most insurance companies for home insurance. Please check with your insurer if they require British Standard BS 3621 locks if you with to change or upgrade an existing lock. Our expert locksmiths are masters at matching the brand, size and colour to match every budget.
---
We now offer premium security solution. installation of CCTV and Burglars Alarm systems to detour unwanted visitors or to monitor inside or outside of your home or business. We also offer Security Grills and Gates Installation and Access control solutions. Call us today or fill in the Contact us form for a free no obligation quote. We will arrange a meeting and send a technician so we can give you our best possible quote.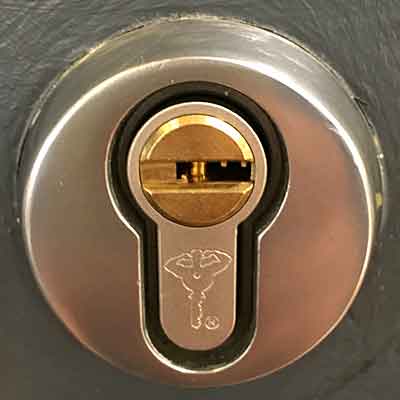 ---
---
---
MUL-T-LOCK CYLINDER, DIGITAL LOCK, LOCK INSTALLATION, CUT BIKE U-LOCK
Fast, Friendly and Affordable service.
Visit
---
Saatchi Gallery
National Army Museum
Royal Hospital Chelsea Chapel
Chelsea Physic Garden
Andipa Gallery
Burton Court
Eat
---
Rasoi
Big Easy
Bluebird
Tom's Kitchen
Benihana
Hawksmoor
Scalini
Daphne's
Thomas Cubitt
Drive
---
King's Road
Sloane Avenue
Oakley Street
Brompton Road
Old Church Street
Royal Hospital Road
Dovehouse Street
Chelsea Bridge Road
LOCKSMITH IN CHELSEA SW3 LONDON
---
24/7

We are available anytime around the clock to provide a locksmith in Chelsea SW3 London

Locksmith

All our locksmiths are knowlegable, trained, experiences, qualified and fully insured.

Services

We provide emergency, Commercial, Residential and Bike locksmith services.