24 hr Old Street locksmith services
---
Looking for a Locksmith Old Street EC1Y?
We offer professional, experienced and affordable 24 hrs Locksmith Old Street services.
Our Commercial Locksmith and Domestic Locksmith are ready for any door lock issues that you might have difficulty with in Old Street and surrounding areas.
Among our commercial customers in Old Street are:
-Tech companies.
-Local shop owners.
-Retail chains.
-Estate agents.
-Bars.
-Clubs
-Pubs.
-Restaurants.
We have wide variety of locksmith services such as 24/7 emergency and non-emergency commercial locksmith and domestic locksmith services:
-Lock installation.
- Lock change.
-Digital lock installation.
-Safe opening service .
-Evictions of tenants on behalf of bailiffs banks and estate agents.
-Burglary repairs, fixing door frames and broken doors.
-Boarding up shop's windows and doors.
-Mobile key cutting service on site.
We guarantee to keep our prices as cheap and competitive as can be by not making any unnecessary damage to your existing lock or door.
---
---
07770 115580
---
[email protected]
---
Locksmith Services
Locksmith Old Street offers 24/7 fast, friendly and affordable locksmith services to Old Street and London's silicon roundabout and trendy neighboring Shoreditch.
Our non-stop locksmith services includes:
Emergency Locksmiths
Emergency call-outs for lock outs, lock ins lock change and burglary repairs.
Commercial Locksmiths
Offers cost effective and highly efficient service to many businesses, eateries and estate agents in London.
Emergency Car Unlocking
If you have accidentally locked your keys inside the car boot or forgot them on a car seat.
Bike Locksmith
Bikes, Scooter, Motorbike and bicycles owners. They Cut and open any Chain Lock, D-Lock or U-lock offering a fast and cheap locksmith service. We also stock replacement bike locks, chains and padlocks.
---
[email protected]
---
07770 115580
---
Locksmith Old street EC1Y proud to give immediate response to our many local clients. We have many businesses and offices in Old Street that require our security expertise. We always give competitive prices, and value our returning customers such as estate agents, retail chains and commercial offices.
As Old street also have many young professionals we get many calls to remove and unlock bike chains due to lost keys.
Our top tips to keeping safe in Old Street EC1Y:
---
1. Double lock your door using both upper rim lock or night latch and bottom mortice lock.
2. Make sure your bottom lock is at least 5 levers British Standard (BS: 3621) which is approved by insurance.
3. Install letter box restrictors on front doors.
4. Avoid advertising on social medias if you going away for a holiday or popped for drinks in the local pub.
5. Have spare copies at your home or with a trusted friend. Whether is is house keys, bike keys, car keys or keys for your office.
Old Street
Old Street aka London's Silicon Roundabout. Part of Islington with EC1V postcode address.
Coverage
Aldgate
Aldgate East
Whitechapel
Liverpool Street
Shoreditch
Tower Hill
Fenchurch Street
Bank
Bethnal Green
---
---
24/7
Locksmith Old Street open 24/7 around the clock. All our locksmiths are:
Trained
Experienced
Registered
DBS Checked
Insured
30 minutes fast response no call-out charges
Bike Locksmith Old Street
---
---
Old Street Bike locksmith offers 24/7 bike lock removal service in and around Old Street. We also cover surrounding areas: Barbican, Angel, Shoreditch and Liverpool Street.
We cut, drill, pick, remove and unlock any bike lock or bike padlock in Old Street.
We also stock replacement parts:
Standard padlocks, water resistance padlocks, U-Locks, D- Locks and bike chains. If you wish to replace your old broken lock Just let us know and we'll be there within 30 minutes.
07770 115580
stocked up
---
Our 24/7 emergency locksmiths carry with them a large selection of bands to suit every customers. Our Old Street Locksmiths expert at matching the Size, finish, Brand and Security Level according to each customer specifications. we stock Rim Locks starting from as cheap as £30, if your looking for a quick fix. Locksmith Old Street also stock a large selection of British Standard, High Security Locks, Cylinders and Padlocks from Chubb, Union, CISA, Asec, Banham, Ingersoll, and many more.

Mobile key cutting service in Old Street
---
Some of our Locksmiths are equipped with a mobile key cutting machine to your door.
Having your keys copied on site is a real time saver. It will also cost you less the duplicating your keys on a high street shop. The main benefit of having your keys cut on site in Old street is that your locksmith will check the keys for perfect match in the lock. Keys that are cut in key shops sometimes aren't cut or filled properly and you will need to go back to the shop and re-cut or re-file them.
If you wish to cut or duplicate extra keys for tenants, employees or family members call us before booking your Locksmith Old street EC1Y so we can make sure we will send you a locksmith with a mobile key cutting machine.
Call us on 07770115580 to make sure you get key which are 100% perfect match to your lock.
---
---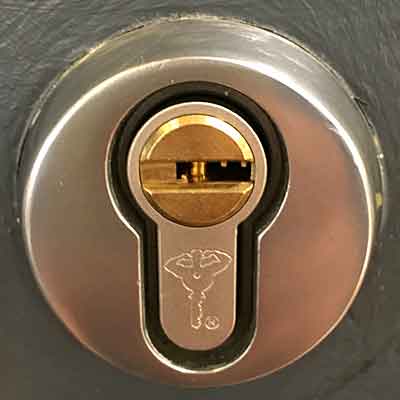 ---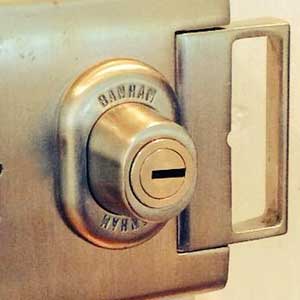 UPVS MECHANISM INSTALLATION, DIGITAL LOCK INSTALLATION, HIGH SECURITY MUL-T-LOCK EURO CYLINDER, HIGH SECURITY BANHAM LOCK
---
---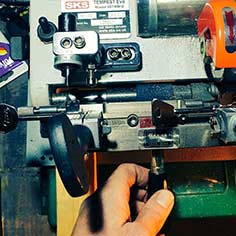 ---
LOCK INSTALLATION, WATER RESISTANCE PADLOCK, MOBILE KEY CUTTING MACHINE, ELECTRIC NIGHT LATCH LOCK
Fast, friendly and affordable
visit
---
Old Street Station
Moorfields Eye Hospital
Finsbury Square Garden
Toffee Park Adventure Playground
Bunhill Fields
Cass Business School
LSO St. Luke's
Whitecross Market
Callooh Callay
eat
---
MEATmission
Shoreditch Grind
Hoxton Grill
Eyre Brothers Restaurant
Jamie Oliver's Fifteen
McQUEEN
The Eagle
HKK
Dinerama
Bavarian Beerhouse Old Street
GRABTHAI
Tramshed
On The Bab
drive
---
Old Street
City Road
Tabernacle Street
Fitfield Street
Bath Street
Bunhill Row
Kingsland Road
East Road
Central Street
Shepherdess Walk
Radnor Street
Murray Grove
Hoxton Street