LOCKSMITH IN FINCHLEY CHURCH END, FINCHLEY CENTRAL N3
---
24/7 London Locksmith provides local locksmith services for all your security needs.
Locked Out? Locked In? Need your door to be fixed after a Burglary?
Moving to a new flat and need your Lock Changed?
Got Broken Key or Broken Lock?
If your looking for a 'Locksmith Near Me in Finchley' look no further. Call Now and one of our friendly technician will come at no time and help out. We guarantee to make as minimal damage to your door or lock so our prices are always competitive and affordable. From cheap rim locks, to the highest security locks available in the market. Call us today to to get a FREE quote for a Locksmith in Finchley Church End, Finchley Central N3 Whatever your budget is. Call us on 07770115580. You can also contact us by WhatApp or text and send over photos of your door or lock. We can then send you over an estimate according to your specific needs and budget.
---
07770 115580
---
[email protected]
---
---
24/7

A team of technicians are n call 24 hrs a day whenever you need us.

local

Based in Finchley we can provide super quick response time, less then 20 minutes.

locksmiths services

Our experienced locksmiths team can provide a quick solution to all your security issues.
Finchley
A North London suburb in the borough of Barnet. Finchley Central, also known as Church End, postal code is N3.
areas:
Finchley Central
Church End
West Finchley
Local
Being a local locksmith business, means we are always just a phone call away. Our locksmiths team will arrive quickly to you, as they know how to navigate throughout Hampstead back routes.
Services:
Emergency Locksmith
Residential Locksmith
Commercial Locksmith
Bike Locksmith
---
---
24/7
Our technicians team are fully qualified and registered with UKLA. They also hold current DBS, which mean a clean criminal record check.
Qualified
Experienced
Insured
less then 20 minutes from call to door step
Locksmith in Finchley Church End, Finchley Central N3
---
As our name suggests, 24/7 London Locksmith operates 24 hours a day, 7 days a week to ensure that none of our clients are ever faced with the often traumatic experience of being without an Emergency Locksmith when one is desperately required. Call us on 07770 115580 or get a quote right now here. We work tirelessly to assist you at any time of day, whether in Finchley Church End, Finchley Central, or even further afield, and you can be sure that our team of experts will have the problem resolved in no time at all.
Locksmith in Finchley Church End, Finchley Central N3
Available for both Residential and Commercial work, we are available for work as a locksmith in Finchley Church End and Finchley Central, as well as covering many other parts of the capital. Unlike many of the emergency locksmiths in London, we operate on a 24/7 basis so that you, the client, can always be sure that high-quality technical work is only a phone call away – contact us on:
---
[email protected]
---
07770 11 55 80
always stocked up
---
Our emergency Locksmith in Finchley Church End, Finchley Central N3 carry with them a large selection of bands to suit every customers. They are expert at matching the Size, Color, Brand and Security Level according to each customer specifications. we have Yale Rim Locks starting from cheap as £20, if your looking for a quick fix. we also stock a large selection of British Standard, High Security Locks, Cylinders and Padlocks from Chubb, Union, CISA, Asec, Banham, Ingersoll, and many more.
---
---
---
---
DIGITAL LOCKS, LOCK INSTALLATION, HIGH SECURITY MUL-T-LOCK
YOUR FRIENDLY LOCAL LOCKSMITHS
Local Highlights
---
Finchley Central is a suburb in the north of the London Borough of Barnet. Bordering East Finchley, North Finchley, Dollis Hill, Hampstead Garden Suburb and Hendon. From its main street of Ballards Lane, leading to North Finchley, Hendon Lane leading to Hendon, and Regent Park Road, also leading to Hampstead Garden Suburbs and Golders Green on Finchley road and Central London. The A1 and the North Circular A406, passing in the edges of it borders. East End Road leading to East Finchley, and passing by Stephan's house and ground which offer a fantastic park all year around. Victoria Park at the heart of Finchley Central offers open space and sport facilities for the community. Finchley Central Underground station is situated on the Northern Line, High Barnet branch and offers a short commute to Central London.
Schools
---
Manorside
Akiva
St. Theresa's
Moss Hall
St. Mary's
Pardes House
Chalgrove
Parks
---
Victoria
Avenue House
Windson Open Space
Long Lane Pasture
Riverside Walk
Roads
---
Ballards Lane
East End Road
Regent Park Road
Neather Street
Hendon Lane
Dollis Road
Contact us
---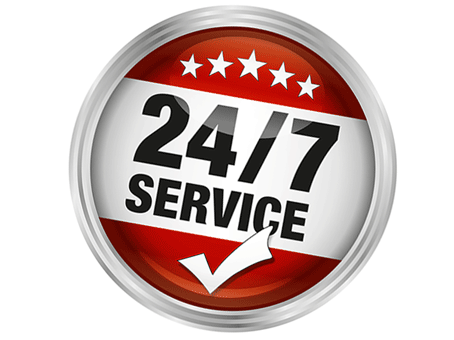 ---