In Emergency Call Now!
07770 115580
---
Locksmith Earlsfield SW18 services
---
Looking for a 'locksmith Earlsfield SW18 near me' in south west London?
We offer locksmith services 24/7 locksmith service for all your security needs.
We aim to get a technician knocking on your door within 30 minutes or less.
Our Emergency Locksmith and pre booked services includes:
-Locked inside home or internal room
-Locked out of flat/house/business/home
-Lock installation
- Lock upgrades and Lock change
-Bike locksmith
-Commercial Locksmith
-Digital Locks installation
-Safes opening
All our locksmiths are fully insured, trained and experienced. They are expert at tackling any lock related problem.
Call us on 07770115580 to get the cheapest locksmith Earlsfield SW18 quote today.
You can also send us a photo of your door or lock on WhatsApp on 07770 115580. You can also simply fill in the Contact us form and we will get back to you ASAP.
---
---
24 Hour Services

Emergency Locksmith services anywhere in London

Bicycle Locksmith

We cut and pick padlocks, D-Locks, Chains

Fast, Friendly and Reliable

guarantee to not make any un-nececary drilling or damage to your lock
Earlsfield
Fast, Friendly and Affordable 24 hrs Emergency, Commercial, Safes, Auto and Bike Locksmith Service. No Call-Out Fees. FREE Cheap Locksmith Quotes. 30 Min Fast Response.
[email protected]
---
Earlsfield
Earlsfield is a district in London Borough of Wandsworth. Earlsfield's post code coverage is: SW18
07770 115580
trusted
Insured
Experienced
Qualified
---
bike locksmith Earlsfield
---
Bike locksmith Earlsfield SW18 offers the cheapest and quickest bike lock removal solutions to bicycles, bike, motorbikes, mopeds and scooters owners. To remove bike lock we can: cut, drill, unlock or remove any chain lock, padlock, U lock, D lock, or bike lock in no time for you.
07770 115580
[email protected]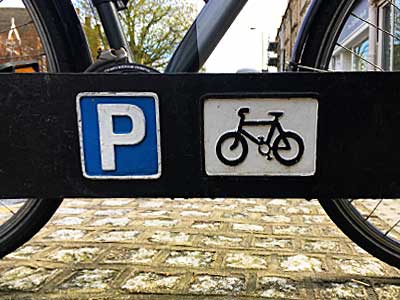 commercial locksmith Earlsfield
---
Commercial locksmith Earlsfield offers local shops, offices, businesses, restaurants, pubs and bars competitive rates and super quick service. We work closely with estate agents and specialise in installing lock, digital lock, changing locks in glass, wooden and metal doors. We can also take care of evictions, boarding up windows and doors.
fully stocked
---

When booking one of our Earlsfield SW18 locksmith you know you will eventually save time and money. Our mobile locksmith carry a range of locks from different brands, sizes, finishes and security levels. Call us now 07770115580 to book a local qualified and experienced locksmith who is knowledgeable in all lock related issues.
Our prices starts form:
Prices start from as cheap as £20 for letterbox lock.
£30 for a standard rim lock
£35 euro, 3 lever mortice lock, bedroom lock
£75  British standard 5 lever lock
Most insurers requires all front doors to be fitted with a British Standard lock, (BS 3261)
We also install Digital Locks and have a range of replacement bike locks and padlocks.
From Standard Furniture, Letter Box and Padlocks Locks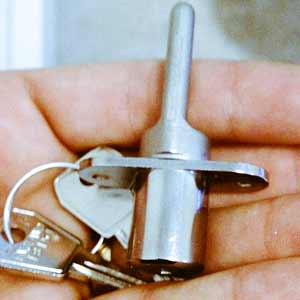 ---
---
---
CABINET LOCK, LOCK COMPONENTS, WATER RESISTANCE PADLOCK, INTERNAL VIEW OF 5 LEVER MORTICE LOCK
To High Security Britsh Standard Kitemarked Locks
---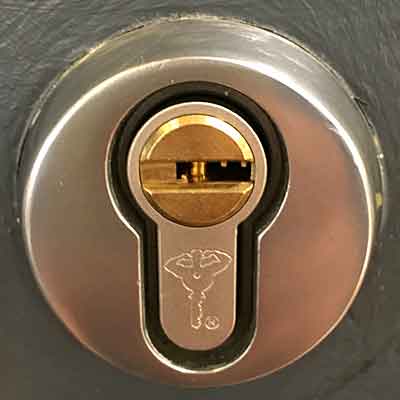 ---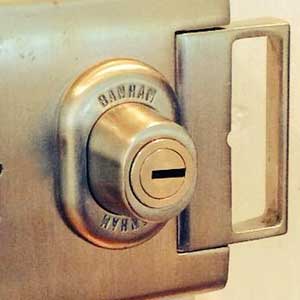 ---
ELECTRONIC NIGHT LATCH, MUL-T-LOCK RIM LOCK, BANHAM HIGH SECURITY LOCK, INTERNAL VIEW ON NIGHT LATCH
Local SW18 Earlsfield Locksmith
---
Our Local Locksmith Earlsfield SW18 will always inform you in every step on the way.
Clients often say "But i don't have a choice". Like in everything in life, you always have a choice and a good locksmith will make sure to let you know of the cost of every step before progressing in the job.
We guaranty to never make un-necesaruy damage to your lock or door unless if we can't open in in any other way. Some of the higher security lock unit picking locks have to be drilled with specialised tools.
We will advise you if there are any upgrading solutions you can take to better your security. for example a standard lock may only take 20 seconds for burglars to open. It is always advisable then to install AND USE ON A REGULAR BASE also additional 5 levers mortice lock, it is usually installed at the bottom half of the front door.
In Emergency Call Now!
07770 115580
Visit
---
Earlsfield Train Station
Durnsford Road Recreation Ground
Garratt Green
Wimbledon Mosque
The Spencer Lawn Tennis Club
Garratt Park Allotments
Central London Golf Centre
Earlsfield Public Library
Globehunters
Burntwood School
Springfield University Hospital
Eat
---
Leather Bottle
The Thai Grocer
Cafe Amaranth
The Wandle of Earlsfield
Graffiti Cocktail Bar Earlsfield
Cah-Chi
Nazmins
Mel's Vintage Beats & Breakfast
Roxie Steak
The Earlsfield Gastropub
The Halfway House
Hui Hin
Drive
---
Magdalen Road
Garratt Lane
Earlsfield Road
Waynflete Street
Penwith Road
Ravensbury Road
Vanderbilt Road
Swaby Road
Tranmere Road
Burntwood Lane
Cargill Road
Duntshill Road
Strathville Road
Merton Road
Winfrith Road
Swaffield Road