CALL NOW
07770 11 55 80
London's locks fitting service
---
07770 11 55 80
---
Need any locks fitted for a new house or flat you moved into?
We provide an expert locksmith to gets new lock fitted to commercial , domestic or residential premises.
Whether you are Locked out and need an Emergency Locksmith to help you gain access to your home, or you might need a Lock Change service to change your existing locks to gain extra security and peace of mind.
Call or mail us to get a cheap locksmith quote 24 hr, and one of our London's Mobile Locksmiths can arrive swiftly. They have specialised tools to open communal and internal doors. We also offer a Mobile key cutting service so you can duplicate many extra keys and give to your family, friends, neighbors or keep extra set of keys with a work colleague or employees if you have a business or a premises.
Lost Bike Keys? We have a mobile Bike locksmith that can cut your padlock, Chain, U lock or D Lock. After your Bike lock removal you can choose from a selection of replacement bike locks.
We offer affordable prices and a friendly approach and always try to keep prices low by not making any unnecessary damage to your door or lock.
---
Locks fitted service with a trusted London Locksmiths gives you the peace of mind that you can always be safe and secure 24/7.
Give us a call on us on 07770 11 55 80 and we can send a locksmith to open your door if you are locked out and have a spare set of keys at home. We can also change your lock and upgrade it to a higher security level should you require.
When choosing a locksmith to fit, change or install a new lock you should consider a 3 things:
1. Quality of work- Beware of untrained and experienced locksmith. We often see very poor quality of work done by previous locksmith. When getting a lock fitted an experienced locksmith will choose the right size lock, and fit it in a secure way while not damaging the internal and external parts of the door. We usually quote about 90 minutes for fresh lock installation and 30 minutes for a lock change.
2. Security level- Choose from a range of security locks to fit your security needs. We stock standard, British Standard and high security locks. Our locksmith will show you a range of security levels and you can discuss your needs together so he can advise you of the best possible fit.

3. Price- Remember that investing in a good quality lock is investing in your home or business security. Some clients only want a quick fix for a short while, so they choose to go for a cheap standard lock. Other customers who looking for a long term lock that will protect their house from unwanted visitors choose to pay a little bit extra and get a high security lock. Most insurers require high security locks to be fitted on all windows and doors since 2004 so bear this in mind when choosing what lock to fit. We try and keep our prices as cheap and competitive as can be, so you will be happy to recommend our service to your friends. We have many returning customers and we always happy to negotiate the best possible deal for you.
30 minutes fast response no call-out charges
A Reliable Locksmith in London
---
We have been in the locksmith industry for a long time now, which means that you can rely on us to know what we are doing.
When you call us, we aim to get out to you within less than half an hour, no matter where in London you are calling from.
Our experienced locksmith will arrive with all the tools needed to repair or change your lock quickly and without hassle – call us on us on 07770 11 55 80.
We're able to change locks without damage to the rest of your door, so that keeping your cost low when needing a new lock fitted.
---
---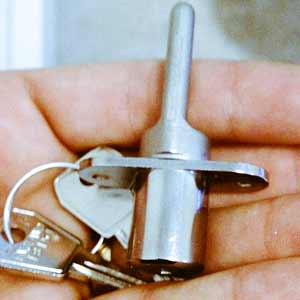 ---
---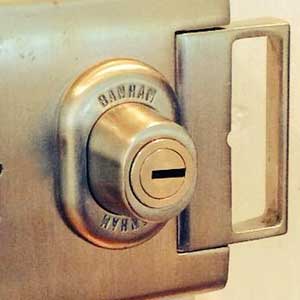 LOCK INSTALATION, CABINET LOCK, HIGH SECURITY LOCK, BANHAM HIGH SECURITY LOCK.
---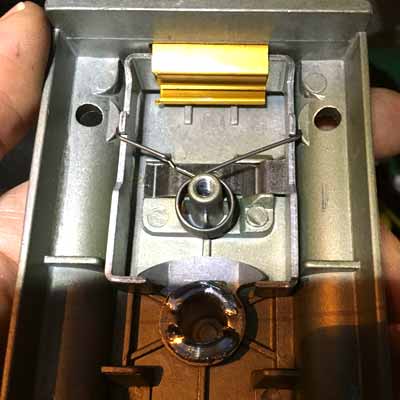 ---
---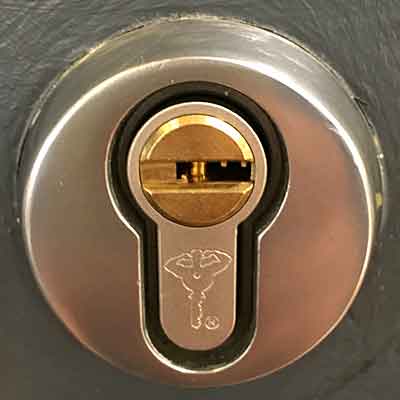 CUT BIKE LOCK, TRADITIONAL NIGHT LATCH, MUL-T-LOCK HIGH SECURITY LOCK AND KEY, MUL-T-LOCK HIGH SECURITY EURO PROFILE.
FAST, FRIENDLY AND AFFORDABLE SERVICE.
why choose us for your lock change? just fill in the form below to get the best possible comprehensive quote for a lock change in London. We offer a wide range range of services, which means that you can rely on us whatever you need. As well as offering a 24/7 service, we aim to get to all London call outs within 20 minutes. When our highly skilled technician reaches you, he will have all the tools they need to change your lock, fix the problem and get you back inside your house without delay. We also provide a very effective and professional lock change service to offices and residential locations to give you peace of mind and make you feel protected while on the premises.