CALL NOW!
07770115580
---
emergency locksmith in highgate N6 London
---
Looking for a Locksmith in Highgate N6 London?
Are you locked out and need a highgate locksmith ASAP?
Lost your bike key and need your lock removed, or ignition lock replaced?
Are you locked inside internal room such as bathroom or bedroom and need a locksmith in N6 to open the communal doors and get you out?
Call us now to book an emergency locksmith in Highgate N6.
There is no call out fees and one of our locksmith will arrive within 30 minutes. All our highgate locksmith are highly trained, experienced and fully insured. As they are fully stocked with tools and lock they can tackle every job quickly and efficiently. We offer our locksmith services to residential and commercial customers in N6.
Check out our locksmith prices page for a detailed quotes on some of the locks and services we offer.
At 24/7 London Locksmith, we work hard to ensure that your experience with us is painless, quick, and easy.
Call us any time to get a competitive, no obligation quote. We are available on the following social media pages: Twitter, Facebook, Instagram, LinkedIn and Google my business. You can also reach us on WhatsApp on 07770115580 and send us pictures of your lock and your location.
---
Call Now! 0777011580
---
[email protected]
N6
Highgate is situated in north London. Looking for a Locksmith in Highgate N6 London? We cover highgate and surrounding areas.
Coverage
Highgate
Archway
East Finchley
Hampstead Garden Suburb
Services
Emergency Locksmith
Residential Locksmith
Commercial Locksmith
Bike Locksmith
Emergency Car Unlocking
Safe Opening
Mobile Key Cutting
---
---
24/7
We work 24 hour around the clock. All our locksmiths are:
Trained
Experienced
Registered
Insured
24/7 Emergency Locksmith Services
Reliable and Effective Locksmith in Highgate N6 London
---
For many customers, their first interaction with a locksmith will typically come about as a surprise. Being locked out of your house, or having something valuable locked inside one can be an acutely traumatic experience, and the stress of finding an affordable emergency locksmith on top of that can prove to be a daunting task. We aim to provide a fast, friendly and affordable service to all our clients in N6. Our company ethos is to not cause any unnecessary damage to the door unless if there is no other way of getting you in. We will always try to pick or open the lock in an non destructive way.
Capable of attending to a great variety of locksmith work—whether having your locks changed, installing new locks, dealing with safes, and more specialist work beyond that such as security gates, we at 24/7 London Locksmith pride ourselves on an attention to detail and accuracy which underpins our approach to every job.
Reliability is a common concern amongst customers looking for a locksmith in London, and so we make it a special endeavour to ensure that your needs are met effectively and professionally. We are a safe, 24-hour locksmith in Highgate N6 London, and can put you at ease about any concerns you may have had within mere moments.
Call Now! 0777011580
---
[email protected]
---
Call Now
07770 115580
Round the Clock Locksmith Service
---
Just like our company name, 24/7 London Locksmith, we are a locksmith firm which is available for call out 24 hours a day and 7 days a week on 07770 11 55 80. Locksmith in Highgate N6 London will arrive within 20 minutes to your doorstep. This means that regardless of your emergency locksmith needs, and regardless of the time at which they happen to occur, someone will be able to assist you in solving it quickly, effectively, and at a highly competitive rate.
Our aim is to detract from the already stressful experience of requiring emergency locksmith work, and so you're sure to find our service an utterly painless process with fast results. Call now to book your Locksmith in Highgate N6 London.

---
---
---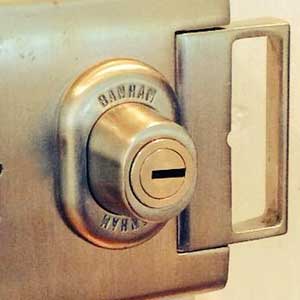 MUL-T-LOCK, DIGITAL LOCK, HIGH SECURITY MUL-T-LOCK KEY, BANHAM HIGH SECURITY LOCK
To Padlocks, Cabinets And Garrage door Locks
---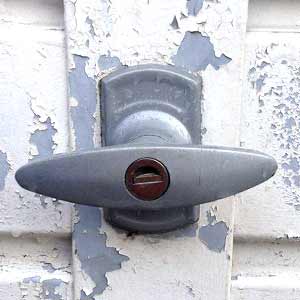 ---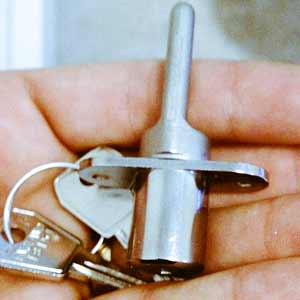 ---

FRESH LOCK INSTALLATION, GARAGE LOCK, CABINET LOCK, CUT BIKE U-LOCK
20 minutes fast response no call-out charges
A Totally Hassle-Free Process
---
The process of procuring a Locksmith in Highgate N6 London, at times, be almost as difficult as the work itself. This is not the case when it comes to us. Our team is always on hand to assist you, day or night, as we always have at least one 24hr locksmith on call in your area. Call us on 07770 11 55 80 now. Our highly competitive rates mean that you will not be left with a nasty shock at the end of a job well done.
Contacting us is quick and easy, and we welcome all work enquiries and will, wherever possible, do our best to tailor our services to fit your individual needs or those of the job in question. Callus now on
parks
---
Highgate Wood
Waterlow Park
Hampstead Heath
Crouch End Playing Fields
Parkland Walk
Highgate Cemetery
Parliament Hill
dine
---
The Bull
The Flask
Papa Del's
The Red Lion & Sun
The Brew House
Queens Wood Cafe
The Wrestlers
The Duke's Head
roads
---
Highgate High Street
Hampstead Lane
Swain's Lane
Southwood Lane
Highgate West Hill
North Hill
Sheldon Avenue
Cholmeley Park