Top tips for Googling a London Locksmith
---
Our top tips for googling a London locksmith can save you time and headache:
1. Be specific
2. Very sepecific
3. Look at website
4. Check for qualifications
5. Look for customers reviews
6. Paid ads Vs Organic search
---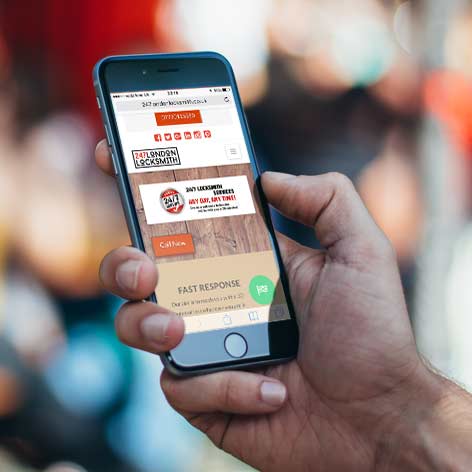 1. Be specific- London is a HUGE city with about 9,000,000 people living in London and above 13,000,000 living in grater London. So when you are googling a London locksmith it is advisable to be a bit more specific. For example if you are living in North London you can type 'North London Locksmith', 'Locksmith Islington Borough North London' or even be more specific with the neighborhood or the postcode your after 'Locksmith in Holloway N7 London'
2. Very specific- So we establish to look for a geographic location in London. The next step will be to look for the service you are after. For example if your in need for a 'Bike locksmith in Paddington' or 'Digital Lock Installation Vauxhall Locksmith'.
3. Look at website- When googling a locksmith website it is important to check the website pages and content. A reputable locksmith company with have Services page,
Areas coverage pages across London, Prices page ect. Have a look at the website, is there any contact number? email address? is there any information about the company? If you'll need in the future to contact the locksmith company with any concerns make sure you will have someone to talk to.
4. Check for qualifications- Googling a London Locksmith will bring up thousands of search results in every Google search. When checking your locksmith website make sure to check for what qualifications your locksmith have. As the locksmith industry is not regulated by law it is recommended that you at least choose a locksmith who is registered with UKLA (UK Locksmith Association) or MLA (Master Locksmith Association). Ask on the phone when calling your chosen locksmith check if they are insured and for their Public liability insurance coverage. Also ask to see a current DBS check (previously CRB checks) as well.
5. Look for customers reviews- Googling a London Locksmith top tip is to search a bit about your chosen locksmith. Anyone can add fake customers reviews in their own website so google them in other Independent customers reviews website like Trustpilot or look for their Google My Business page- on the right hand side of the screen on your Google search.
6. Paid ads Vs Organic search- Notice the difference between paid adds and genuine organic search. When googling a London locksmith you will always have two types of results: paid and organic. The paid adverts are from Google Adword. They are usually on the top on the page and in the bottom. They have written AD in a little green square before the website address. Organic searches are all the rest of the google search results. They are marked by google by the content quality, click through rate (CTR)- meaning how many people clicking each website. Each time you click a google advert on the top or bottom page the advertiser pay (some searches up to £30 per click).
Now that you have all the top tips for GOOGLING A LONDON LOCKSMITH you can have a more focused search with better results. So go ahead an Google…